It's a summer vacation, don't go out to play, how can you have a good time? The seaside scenery of the blue sea, the blue sky and the sunny beach, returning to the tranquil village of nature and tranquility, free and quiet, fresh and quiet suburbs… Many places have to go, but before you leave, you must choose a suitable dress to go on holiday and open Wardrobe, pick and choose, or print dress is the most suitable.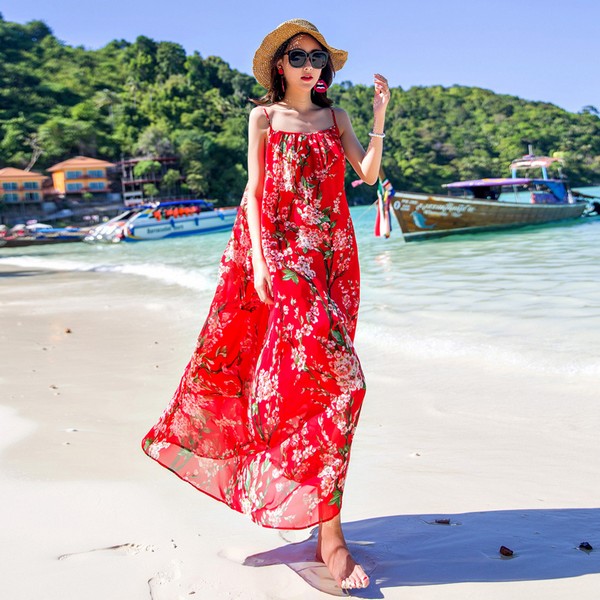 Stunning, amazing, it's amazing! The pure big red dress has attracted everyone's attention in the first moment of its appearance. The print pattern of Sansheng III Shili Peach Blossom adds a bit of Chinese style, soft and elegant chiffon fabric, which makes the beauty more flexible. Fresh, this dress will definitely add to the beach trip.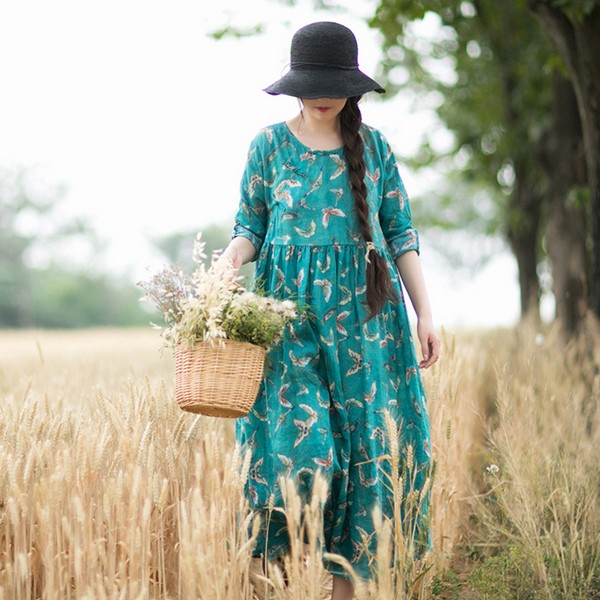 Dressed in a blue-green dress, it seems to be very harmonious with the surroundings. It seems to be a legacy and independence. Once again, I set foot on my childhood path. I feel a lot of emotions in my heart. I think about my original dream and clear the direction of the future. May we still Like a beautiful butterfly on a dress, it dances freely and freely.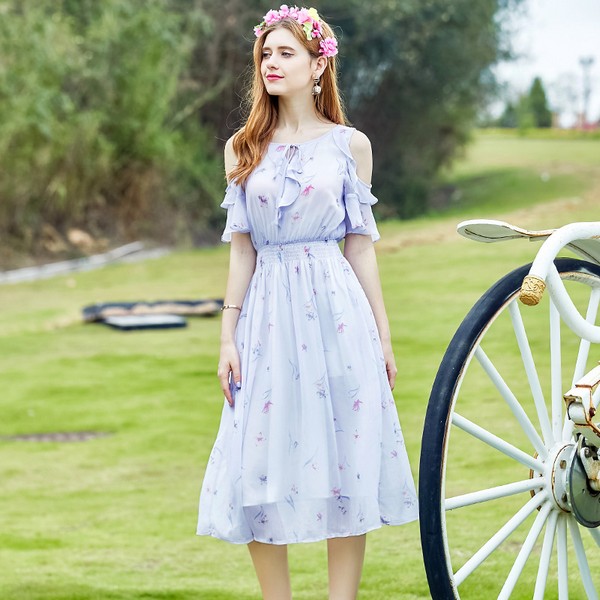 If you think the weather is too hot, don't want to go out for a long time, then find a relatively cool weather to go to the countryside, breathing fresh air is also a good drop. The faint island sky blue, let us embrace the ice cream color summer, the romance of the lotus leaf sleeves, the sexy of the small dew shoulders, the beauty is not only a little bit~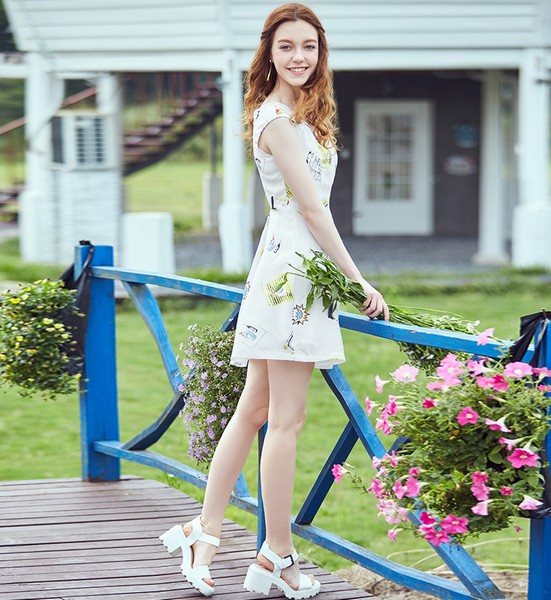 Sure enough, it's a good choice to go shopping in the suburbs. I'm so happy, a bunch of beautiful flowers, a pure smile, a linen-colored micro-waist, a fresh printed slim dress, rubbing, fixing this At the moment, let it be a beautiful memory.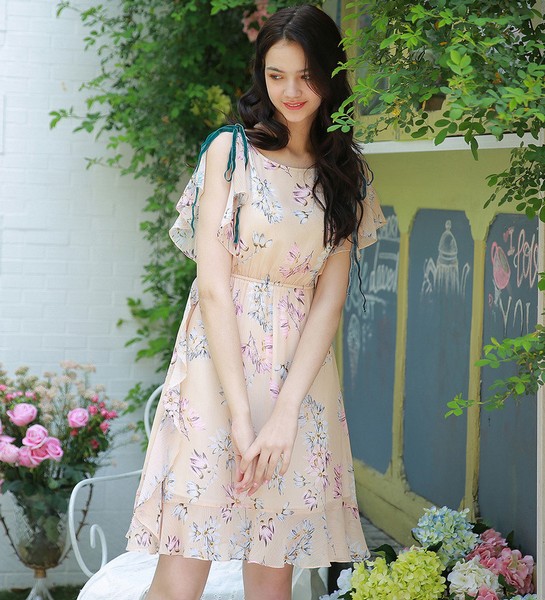 Don't think that summer is only a beach seaside, a lotus pond, a quiet suburb, don't forget that summer is also a season of flowers. Women are like flowers, this sentence is really appropriate, whether it is the print on the dress, or the bright flowers around, Flowers and women always match very well.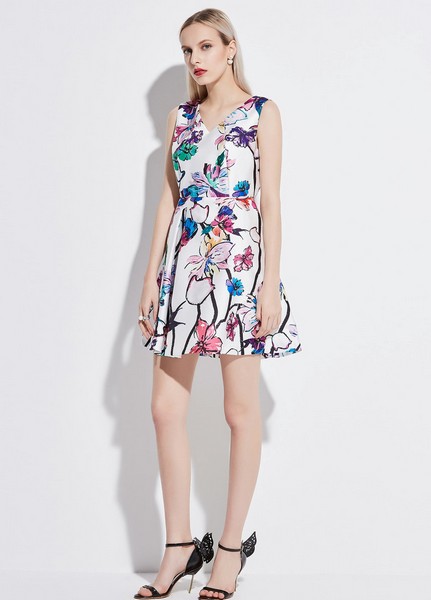 When it comes to flowers, everyone can't help but think of butterflies. Whether it's a butterfly flower or a flower, it doesn't matter. For us, the two are already inseparable. So, the designers will butterfly and flowers. Combine the two into one, using digital printing on the dress, like a butterfly and flower, stupid and unclear.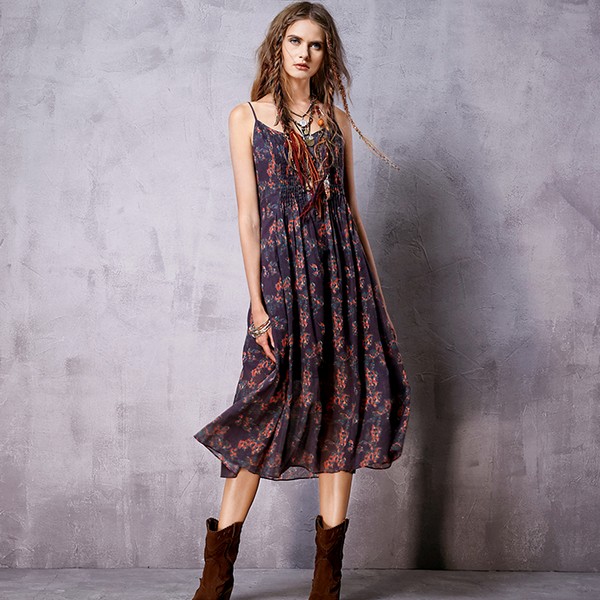 Occasionally, there are people who are not afraid of heat. If you want to go to the sacred Xinjiang and Tibet, try a dress with ethnic characteristics. The bold and innovative color application and imaginative hand-painted composition are presented in dark dresses, showing a unique exotic ethnic style.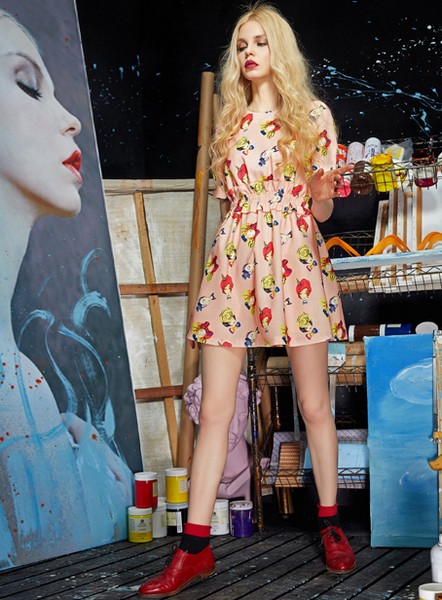 Many times, the location of the vacation is not the most important, and the talent to go with yourself is the most important. Simple and pure girls express their inner thoughts directly through dressing, and the character print waist dresses are tailor-made for them.